Helen Real
I've helped all kinds of individuals from elite Olympians to weekend warriors to people who want to get back on their feet and doing what they love best. Whether your ambitions are to run the London Marathon or just to wake up pain-free in the morning, I make it my priority to get you back to health and reaching your goals.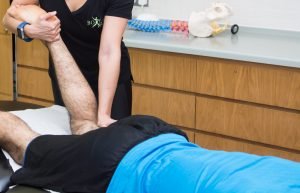 Clinical Interests
Treating desk based workers, weekend warriors and those that want to keep mobile
Special interest in treating running injuries and helping runners of all abilities
Biomechanical analysis and running re-training to improve efficiency
Experience
MSc in Advanced Neuromusculoskeletal Physiotherapy from King's College London
Previously worked in private practice in London and Hong Kong, and six years' experience in two major London NHS trusts
Worked pitch side rugby and evening clinics
I'm a lifelong club runner and I have competed in races from cross-country to track to fell running; as well as across all distances including marathons and ultramarathons. More recently you'll find me mummy-buggy running with my daughter in tow.